On October 23rd, I participated in New York's Walk for Farm Animals. Speakers included Farm Sanctuary co-founder Gene Baur, former basketball star and vegan activist, John Salley, and Joshua Katcher of The Discerning Brute.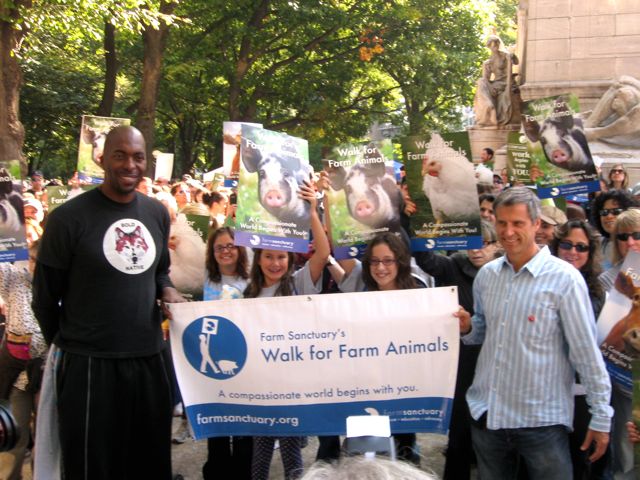 John Salley talked of how his vegan diet helped him beat / control his diabetes and maintain his "sexy lifestyle." Joshua Katcher talked about tactics. Learn how to cook [vegan], host parties, and show people that being vegan can be a lot of fun and not the big sacrifice that some people think it is going to be.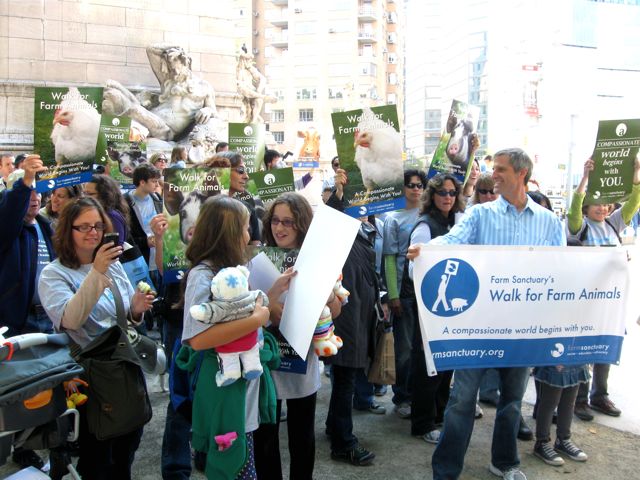 Gene Baur spoke of how being vegan is an act of compassion not only for animals, but for one's own body and for the future of the planet. Factory farming methods are extremely cruel to animals and when you eat a lot of food produced this way, in effect, you condone cruelty. When you make compassionate choices about the food you eat, you are helping to make a more compassionate planet.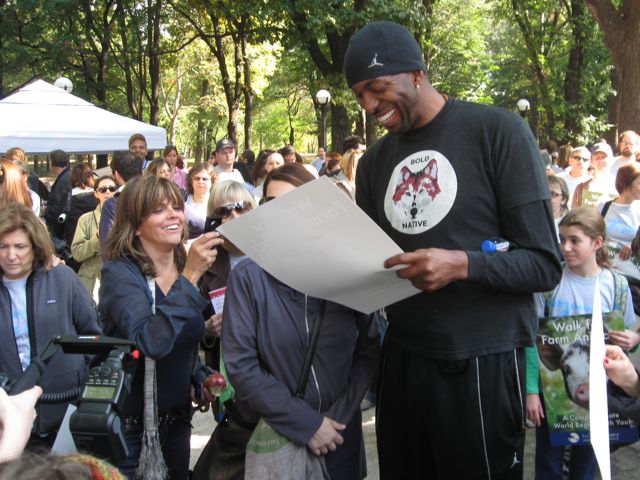 One of the march participants was TV journalist Jane Velez-Mitchell who has covered food and animals rights issues for HLN/CNN.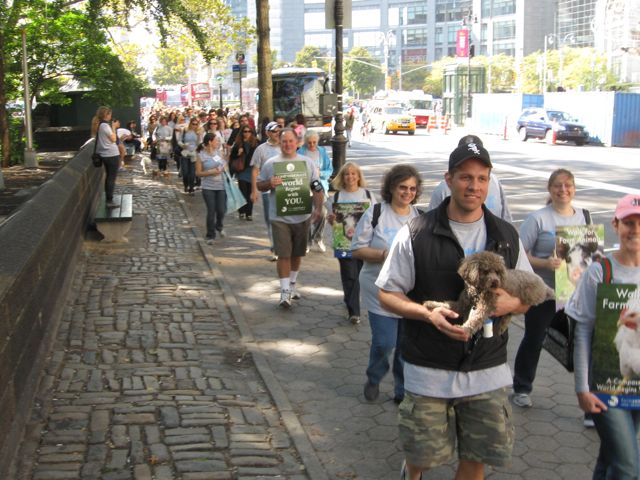 Update: Farm Sanctuary reports that this was the largest Walk for Farm Animals ever!