We just whipped up this salad using a bag of Trader Joe's Broccoli slaw. Super delicious! We added balsamic vinaigrette dressing but you can eat as-is or use your favorite dressing.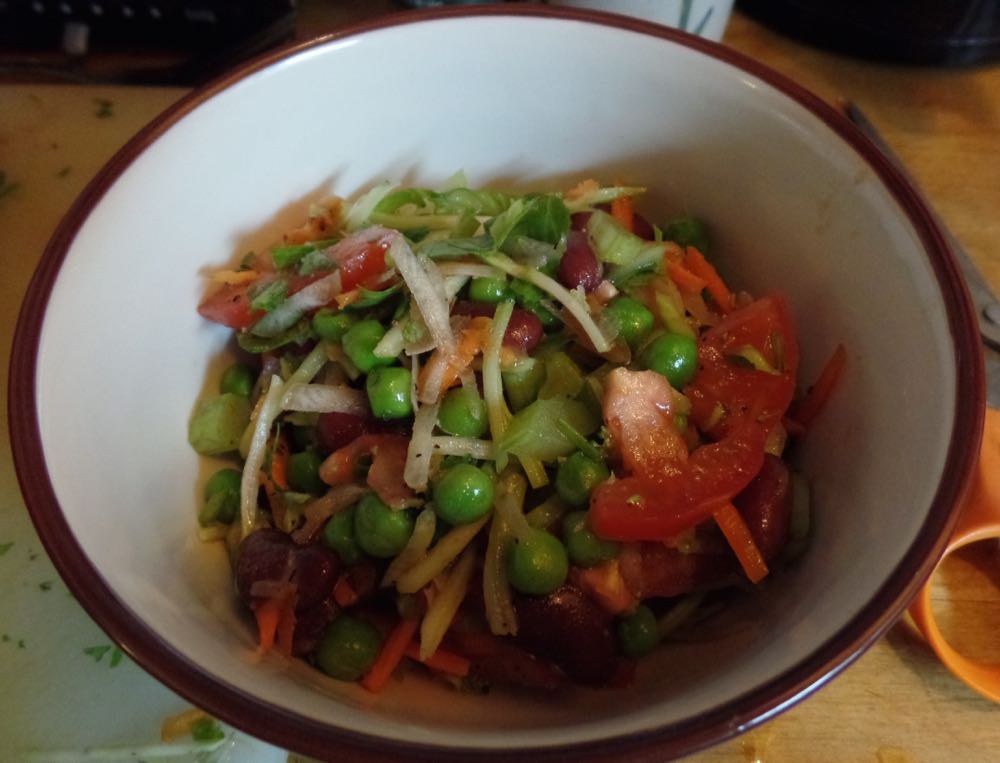 1 package Trader Joe's Broccoli slaw (12 oz)
2 shredded carrots
1 chopped celery stalk
2 chopped plum tomatoes
1 half package frozen peas (8 oz), parboiled
1 can red kidney beans
Half-bunch of cilantro, chopped (optional)
Dressing base/preservative: 2 tsp lemon juice, 2 tsp olive oil;
great just like this or add your favorite dressing
Salt and pepper to taste
Toss and enjoy!